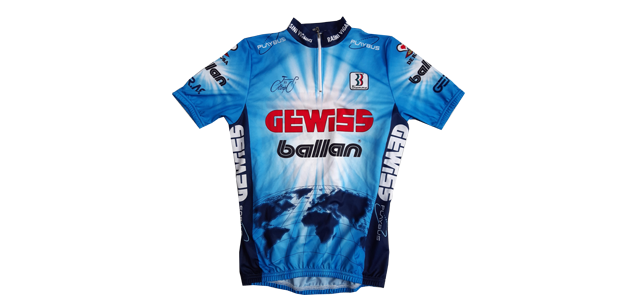 Together with the Fantaclassics, Fantacycling.com offers you a second game to enjoy even more the first races of the year: the Daily Prediction. A game that will allow the winner to receive a 1994 Gewiss Ballan team jersey. The principle of the game is simple, here are the rules.
Each player can predict the winner of each classic. Predictions can be entered at any time and at the latest on the day of the race at 12 noon. Points are awarded according to the ranking of the chosen rider. The points are the same as those awarded for the race in the traditional fantasy cycling: if the chosen rider wins a Monument he gets 100 points. If he finishes 2nd, he gets 70 points, if he wins a semi-classic, he wins 45 points, etc. (see the list of complete points in the rules). The points of each player are added together and at the end of the classics, the player with the highest number of points wins the contest.

Participation in the Daily Predictions is independent of participation in the Fantaclassics. The riders chosen must not be specially riders appearing in the fantateams. Moreover, you can play the Daily Predictions game without participating in the Fantaclassics. That said, FantaLeague points will be awarded based on the ranking of the Daily Predictions ranking.